New - Optovue Solix by Visionix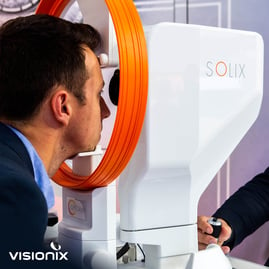 Optovue Solix is more than just an OCT. Built upon a proven foundation of high-speed SD-OCT with 120kHz ultra-high-speed scanning. Optovue Solix FullRange OCT features encompass: FullRange Anterior 18 x 6.25mm scans, new posterior high-density scan patterns that deliver more detail and better precision, integrated cameras for fundus, external photography, and External IR imaging.
Optovue Solix includes Visionix's industry-leading proprietary scans and software:

AngioVue

®

the only FDA-cleared OCT-A metrics, provides non-invasive 3D visualization and quantification of retinal vasculature, allowing you to assess and manage retinal disease confidently.

iWellness

®

and AngioWellness

®

protocols can reveal the need for more extensive imaging, as well as streamline the exam process, both by quickly confirming normal results and by aiding in more efficient diagnosis of pathology to grow your practice.
---
Briot Emotion 2 by Visionix is the all-in-one edging system that makes the perfect fit possible
Whether you are adding in-house edging for the first time or looking to upgrade your current system, we have many easy-to-use finishing solutions that allow you to offer same-day service!
Briot Emotion 2 offers: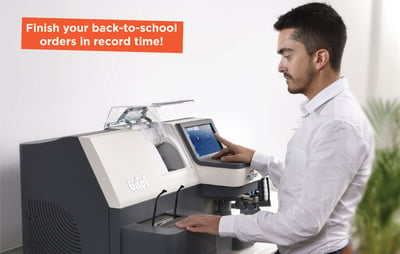 Integrated all-in-one design with a small footprint

Reduced turn-around times

Increased efficiency and turn-around times

Simplified operation

Maximized ROI
See what our customers are saying about us!
"The Optovue AngioVue OCT Angiography enhances our patient care. It enables visualization of retinal vasculature so we can diagnose early signs of retinal disease and it brings suspicious pictures of macular degeneration and diabetic changes to the forefront."

"This easy to learn, innovative technology Visionix VX 120+ takes the place of screening devices, providing the patient data needed for in-depth screening within about 90 seconds."

"The Briot Attitude has it all and, thanks to its precision, I no longer have remakes. ...It's been very helpful and a good addition to my practice, improving our turnaround time for an exceptional patient experience and increased satisfaction."